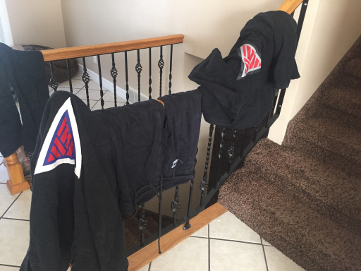 There are many ways to dry your Gi but what is it the best to dry it? How many times have you had to put your damp Gi over the railings? A chair? pull up bar? ….etc. There are many creative ways to air dry your Gi. Some are just plain simple and some are very innovative.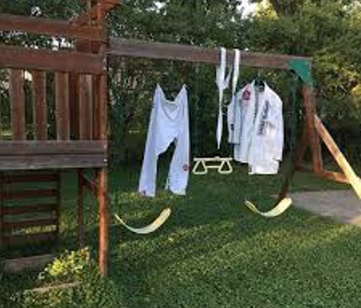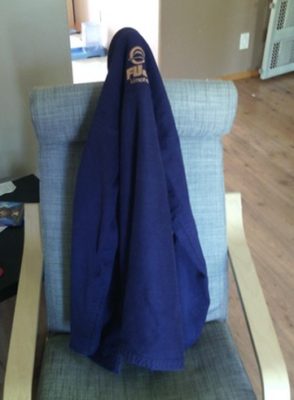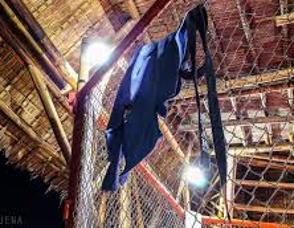 Utilize the resources you have is one way to dry that Gi. If you have a swing set or a small poll and a chair you can prop it up. If your gym has a chain link fighting cage…I guess you could dry it there. These are some of the ways you can do it,  but others have utilized commercial draping racks or made their own.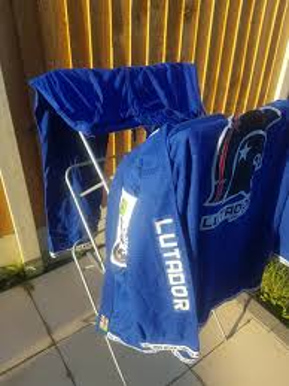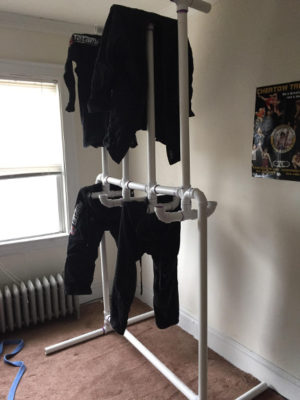 A lightweight floor standing drying rack systems work okay if you have only one Gi and plenty of room to spread the Gi out. Others have come up with some cool contraptions but it does look like it takes up a lot of space.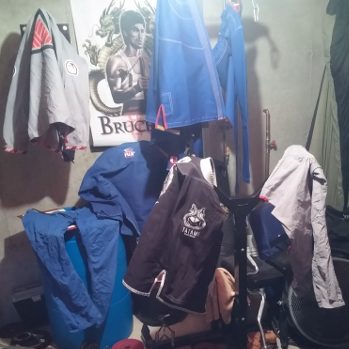 What happens if you have multiple Gis? What if you are a Jiu Jitsu family and have 10-15 Gis? Easy, you need a simple air-drying system and a way to organize the Gi drying process.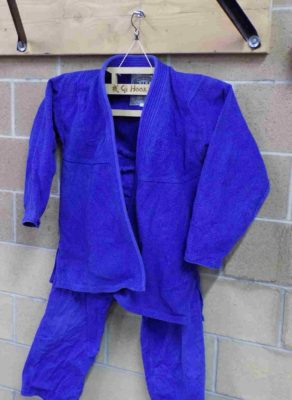 The Gi Hook holds both the Gi top and bottom together, the metal hook can spin 90 degrees so it can be hung almost anywhere and it can hold Gi sizes from K2 thru A6.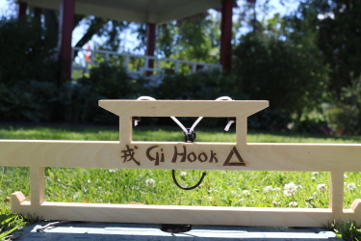 Stop being a draper! and start being a Hooker!!!. Gi Hook –  the best way to hand dry your Gi. OSS!!!!